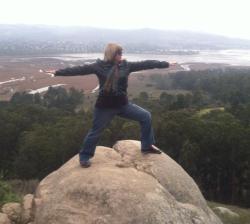 Know what it's like to live big? Me too!
It can mean going for it when no one thinks we can, making a difference, taking a risk, being part of the solution instead of the problem and getting up off of our built-in stadium cushion and getting into the game.
Wanna be healthy? Me too!
That's feeling the very best we can (at any age, shape or size) eating well, enjoying physical movement, making the best choices available and nourishing our body, mind and spirit.
Are you alive? Me too!
This is it...our life! Let's get out there and live it to the max, grab every opportunity and make no excuses!
Let's do this...let's live our Big Healthy Life!